Specification
| | |
| --- | --- |
| Cutting Direction: | UP/DOWN/UP & DOWN |
| Cutting Diameter(CD): | 1/4" |
| Shank Diameter(SD): | 1/4" |
| Cutting Length(CL): | 1-1/8" |
| Overall Length(OVL): | 3" |
| Material | Carbide |


Overview
Solid carbide flush trim bits significantly outperform standard flush trim router bits and excel where standard flush trim bits are lacking producing extremely smooth finished surfaces on some of the most demanding materials and applications.
The solid carbide construction allows complex blade geometry, and the welded steel tip accommodates a lock nut for ease of use and reliability.
Package: 2Pcs compression bits (W07006), 2Pcs upcut bits (W07004), 1pc downcut bit (W07005)
Designed for cutting the following materials
Safety Guidelines
BE CAREFUL. Always wear eye and ear protection along with dust masks. Avoid using bits while in loose clothing. Keep hands, body, clothing and hair away from the cutter. Do not remove safety guards, and be sure to always feed against the cutter rotation. Never use dull or damaged cutters. Disconnect power when changing bits or making adjustments, and  always leave the power disconnected when not in use. Follow all safety recommendations of the power tool manufacturer. SpeTool Company assumes no responsibility for defects, damage, or injury (direct or indirect) caused by misuse, abuse, alteration or modification
of any product (including sharpening).  
WARNING: Re-grinding of SpeTool products will produce dust of potentially hazardous ingredients. Always read and follow owner's safety manual of all power machinery before using bits. Always use eye protection while using this or any carbide cutting product.  
WARNING: SpeTool products can expose you to chemicals including lead and/or cobalt, which are known to the State of California to cause cancer and birth defects or other reproductive harm. For more information go to http://www.P65Warnings.ca.gov.  
WARNING: Drilling, sanding or machining wood products can expose you to wood dust, a ubstance known to the State of California to cause cancer. Avoid inhaling wood dust or use a mask or other safeguards for personal protection. For more information go to http://www.P65Warnings.ca.gov.
Smooth Running
High quality bearing, double independent ball guide bearings secured with a lock ring at the tip ensure smooth running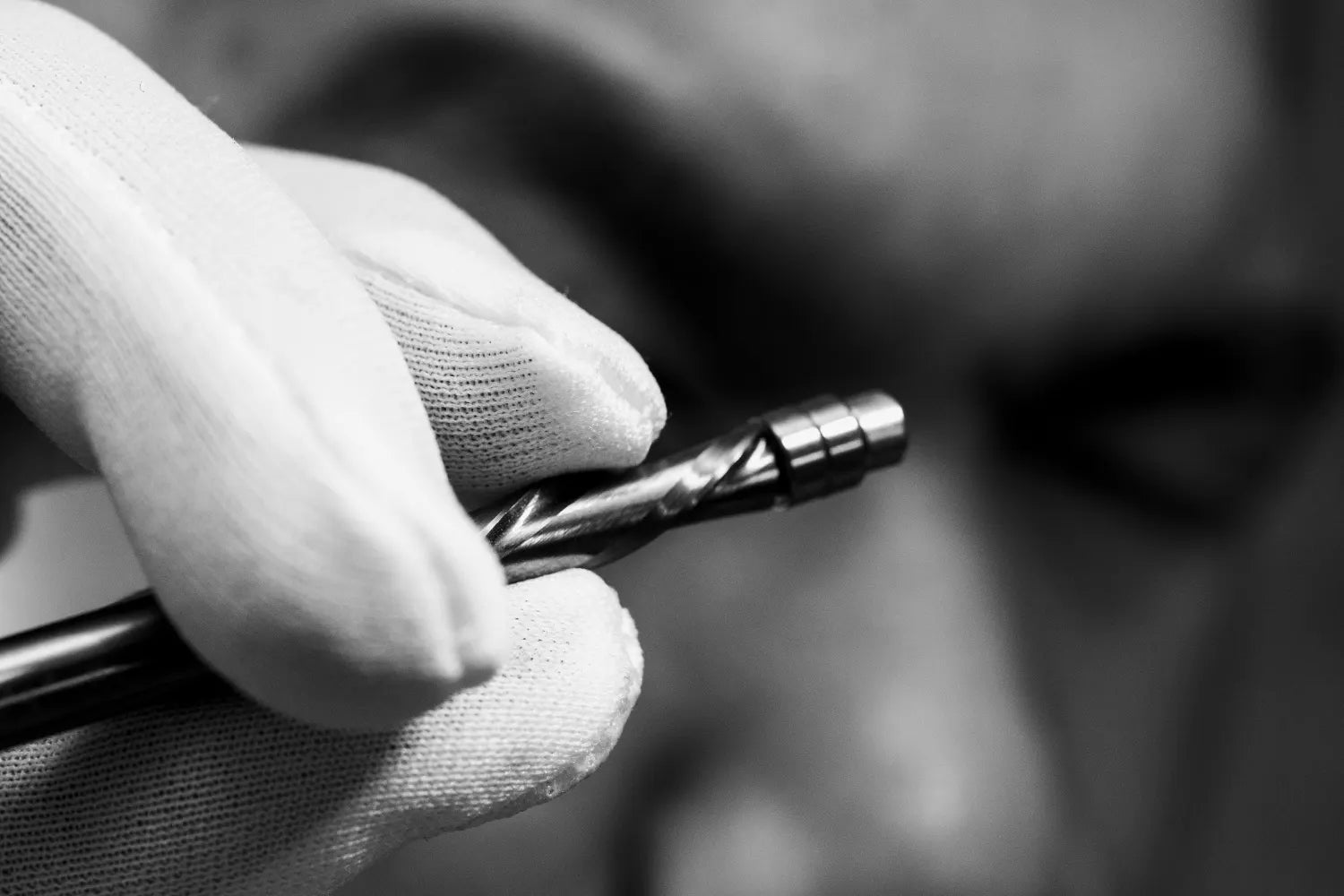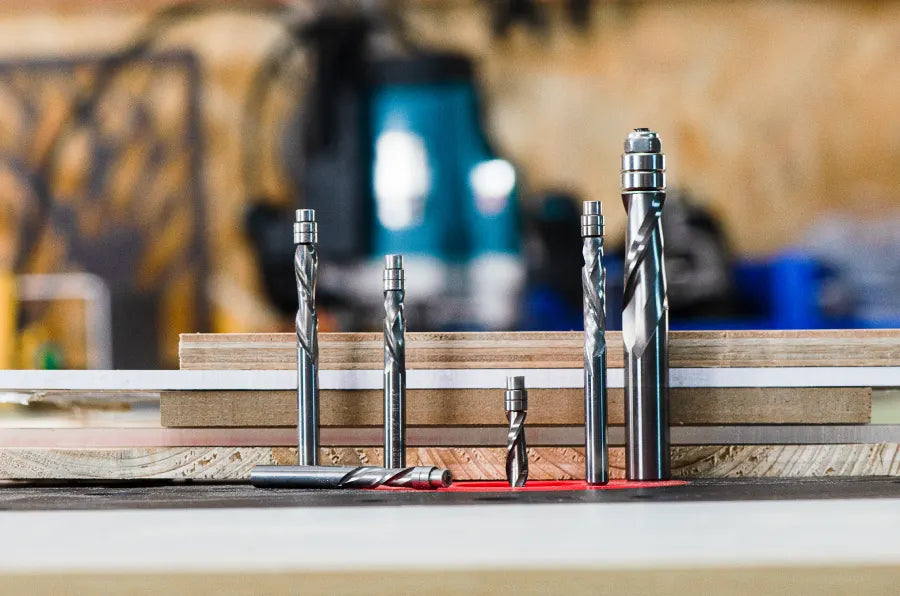 Widely Applications
Pefect for edging ,trming,veining and grooving on soft woods, hard woods, Plywood, laminate, OAK, MDF and any hardwood working
Excellent Cutting Finish
Sharp and smooth flute will leave an excellent cutting finish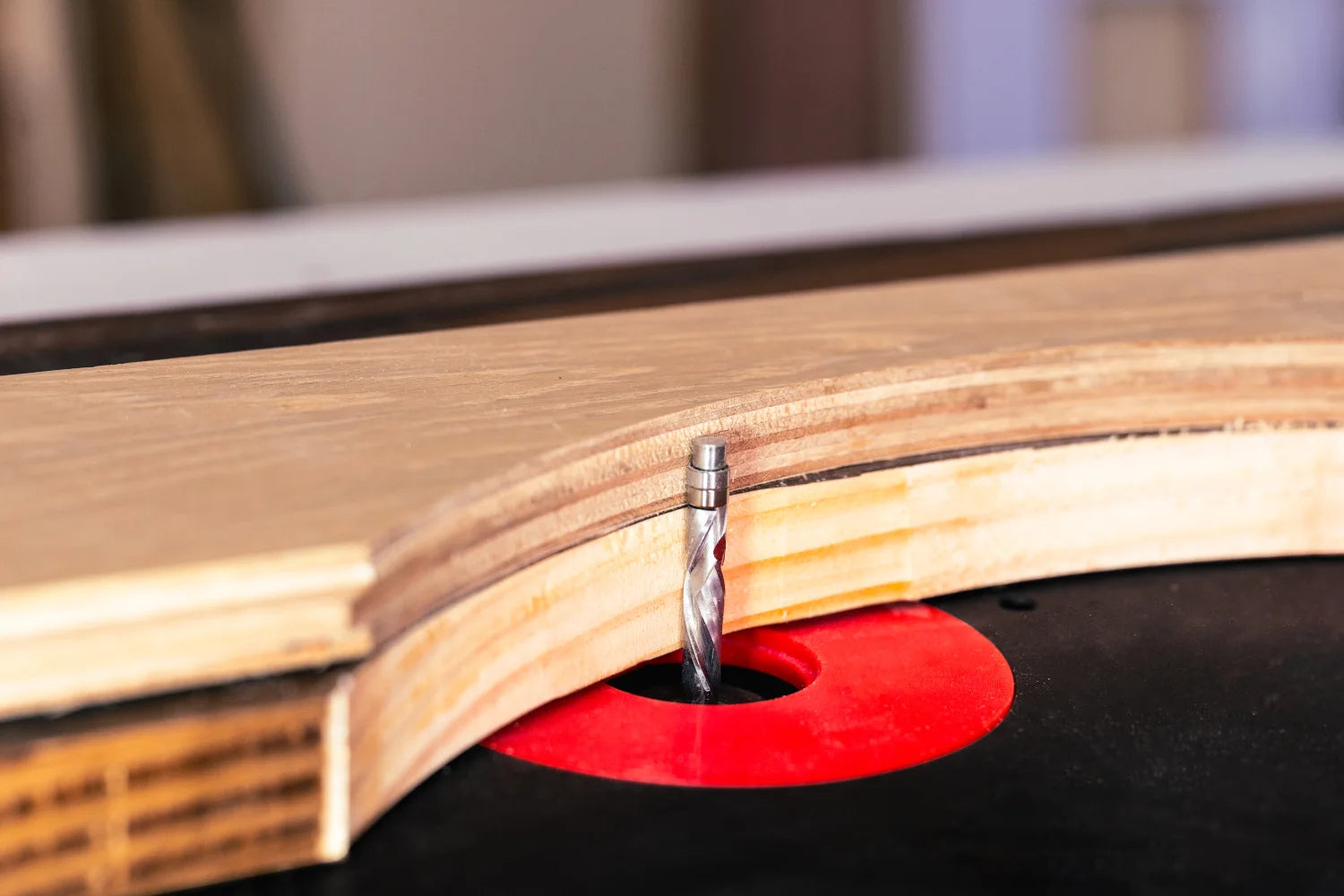 Product title
$19.99 USD | $24.99 USD
Product title
$19.99 USD | $24.99 USD
Product title
$19.99 USD | $24.99 USD
Product title
$19.99 USD | $24.99 USD