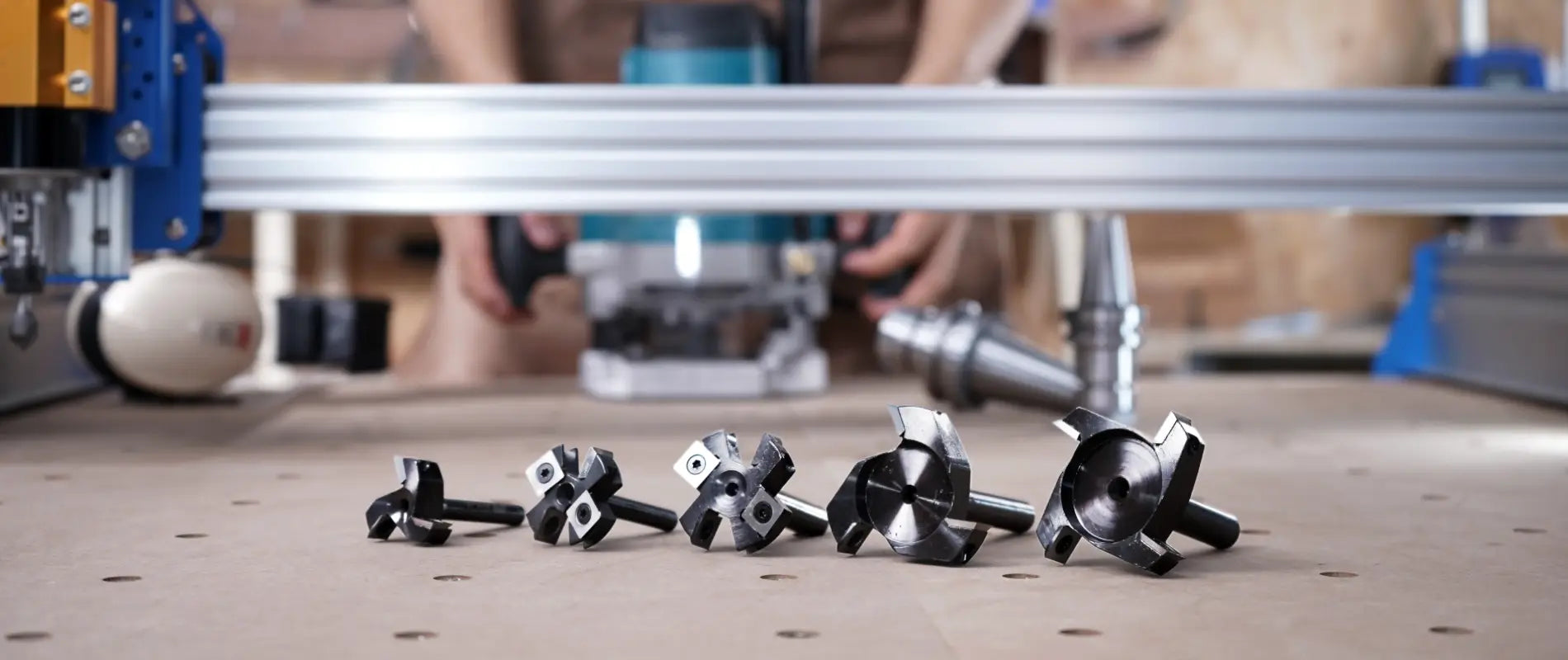 [WEEKLY TECH TIPS] What Router Bit to Use for Flattening Slabs(4)
Woodworking is an art.
You can get creative with a simple piece of wood and probably make it one of the most beautiful things in the world. But, the chief enemy of creativity is
'lack of perfect tools'!
Some expert woodworking guys always use the best router bit for planer and designing their canvases aka wood pieces. A good router bit will save your time and energy and ensure the best wood crafting.
In the last few posts, we have introduced 3
SpeTool
Flattenning planer router bits, all of which are excellent and have a good market performance and reputation.
Now SpeTool has come up with a new
Flattening router bit
with a 1/4" handle diameter, and 1-1/4" cutting diameter, and it's been an immediate hit with users.
The top two blades are used to clean the bottom, and the side two blades are used for machining the side or digging grooves.
The blades are suitable for both timber and aluminum surfaces.
1-1/4" cutting diameter, further improving efficiency.
Blades are replaceable and can be used for a long time.