Specification:
| | |
| --- | --- |
| Flute number | 2 |
| Shank Diameter(SD) | 1/4" |
| Tip Radius (TR) | 0.25MM |
| Cutting Length(CL) | 1-1/4" |
| Overall Length(OVL) | 3" |
| Single Side Degree | 5.26° |
| Coating | H-Si |
| Material | Carbide |
Overview: 
Specially designed for 2D and 3D CNC profiling and carving in plastic & wood with machines CNC machines. The high-shear ball nose tips cut smooth 2D and 3D contours with reduced stepping.
Can be used with table-mounted and CNC routers. 
 Designed for cutting the following materials: 
Safety Guidelines
BE CAREFUL. Always wear eye and ear protection along with dust masks. Avoid using bits while in loose clothing. Keep hands, body, clothing and hair away from the cutter. Do not remove safety guards, and be sure to always feed against the cutter rotation. Never use dull or damaged cutters. Disconnect power when changing bits or making adjustments, and  always leave the power disconnected when not in use. Follow all safety recommendations of the power tool manufacturer. SpeTool Company assumes no responsibility for defects, damage, or injury (direct or indirect) caused by misuse, abuse, alteration or modification
of any product (including sharpening).  
WARNING: Re-grinding of SpeTool products will produce dust of potentially hazardous ingredients. Always read and follow owner's safety manual of all power machinery before using bits. Always use eye protection while using this or any carbide cutting product.  
WARNING: SpeTool products can expose you to chemicals including lead and/or cobalt, which are known to the State of California to cause cancer and birth defects or other reproductive harm. For more information go to http://www.P65Warnings.ca.gov.  
WARNING: Drilling, sanding or machining wood products can expose you to wood dust, a ubstance known to the State of California to cause cancer. Avoid inhaling wood dust or use a mask or other safeguards for personal protection. For more information go to http://www.P65Warnings.ca.gov.
Industrial Quality
Made of premium carbide according to strict industrial grade quality standards with high wear resistance and has long service life to ensure best performance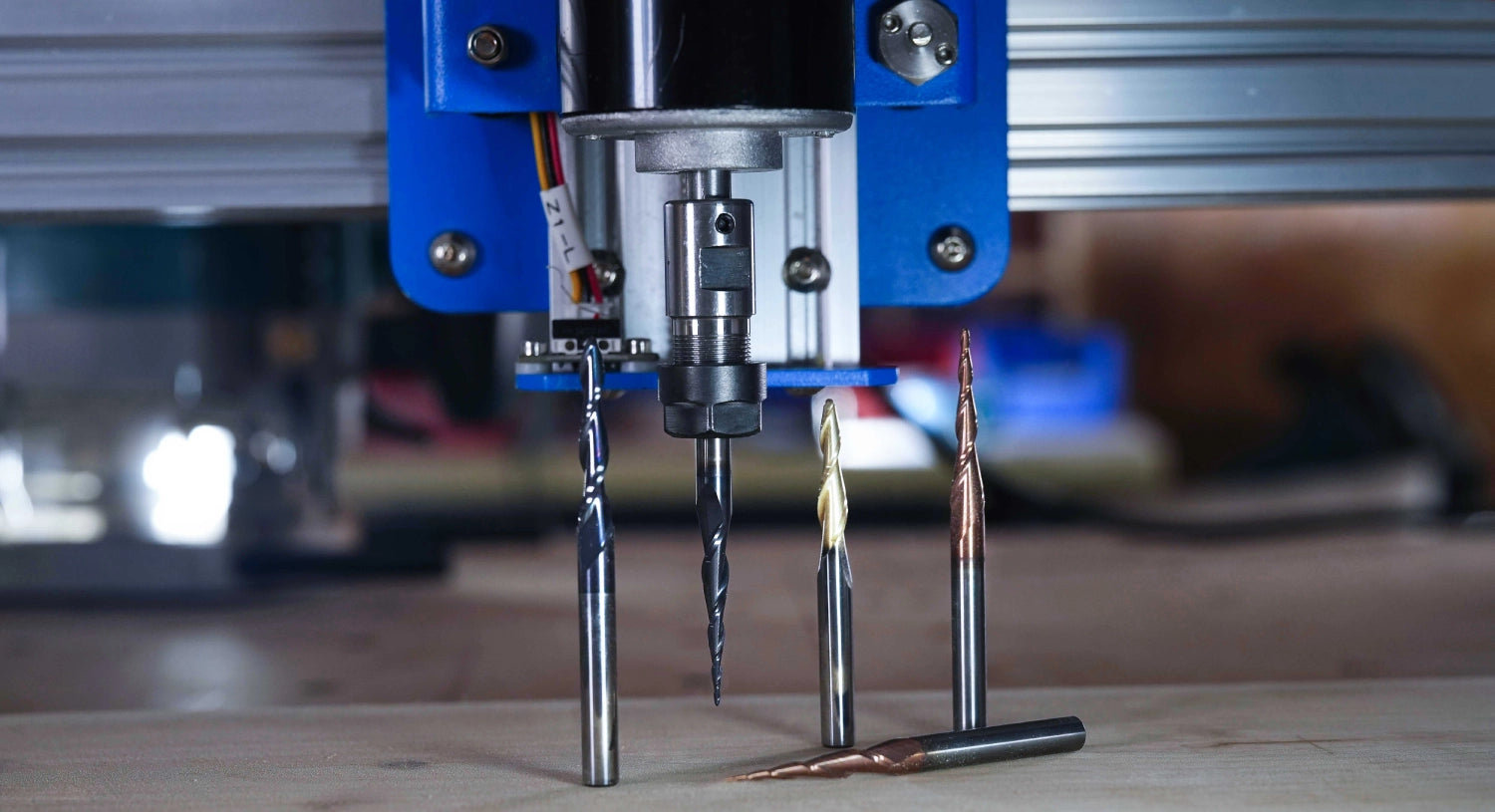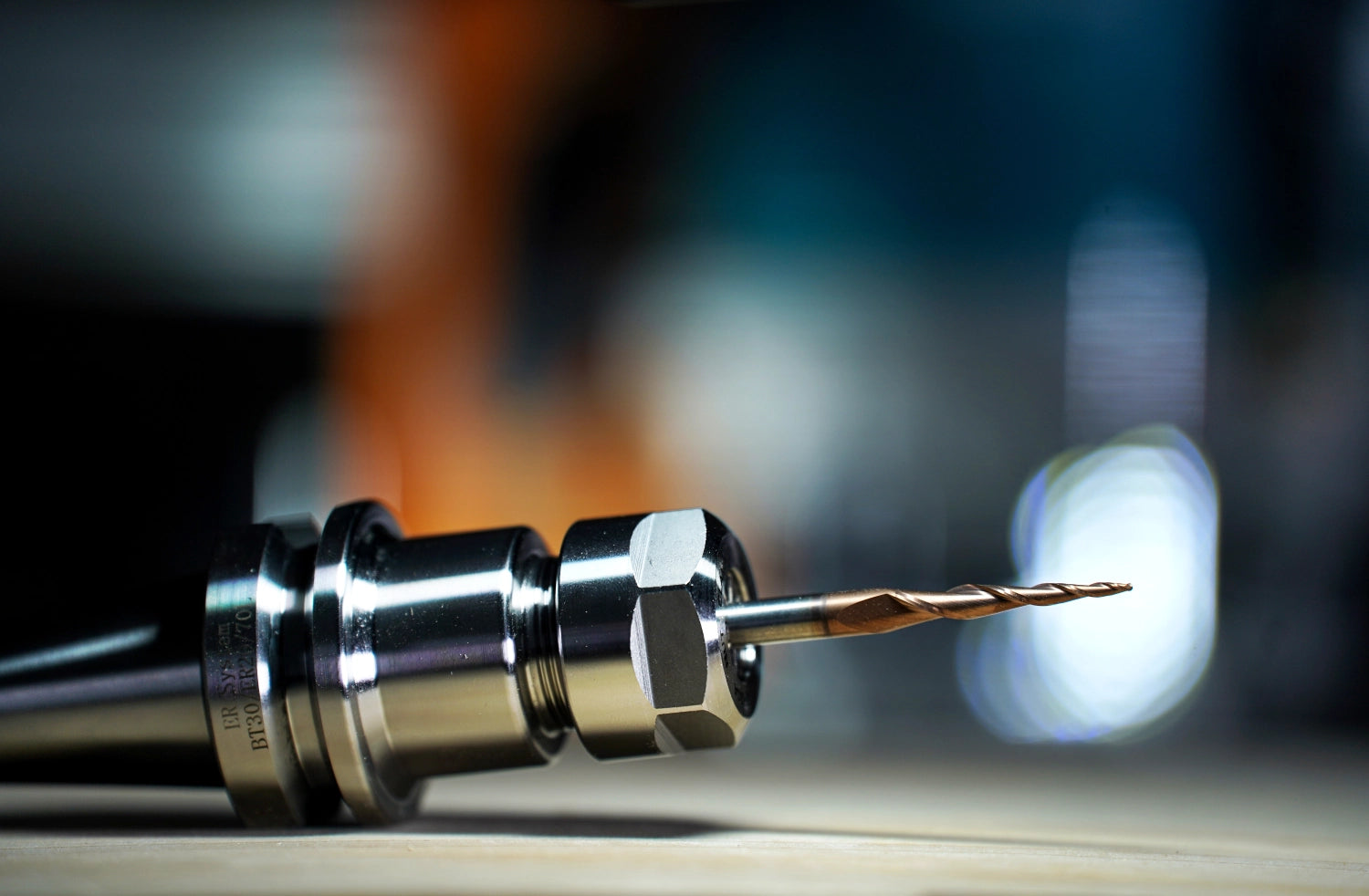 H-Si Coating
H-Si Coating provide stability and heat resistance at extremely high temperatures, prevents further oxidation,increased the bit's lifespan and durability substantially
Sharp Cutting Edge
Sharp edge ensure good cutting effect,clean surface,no burr for excellent cutting finishing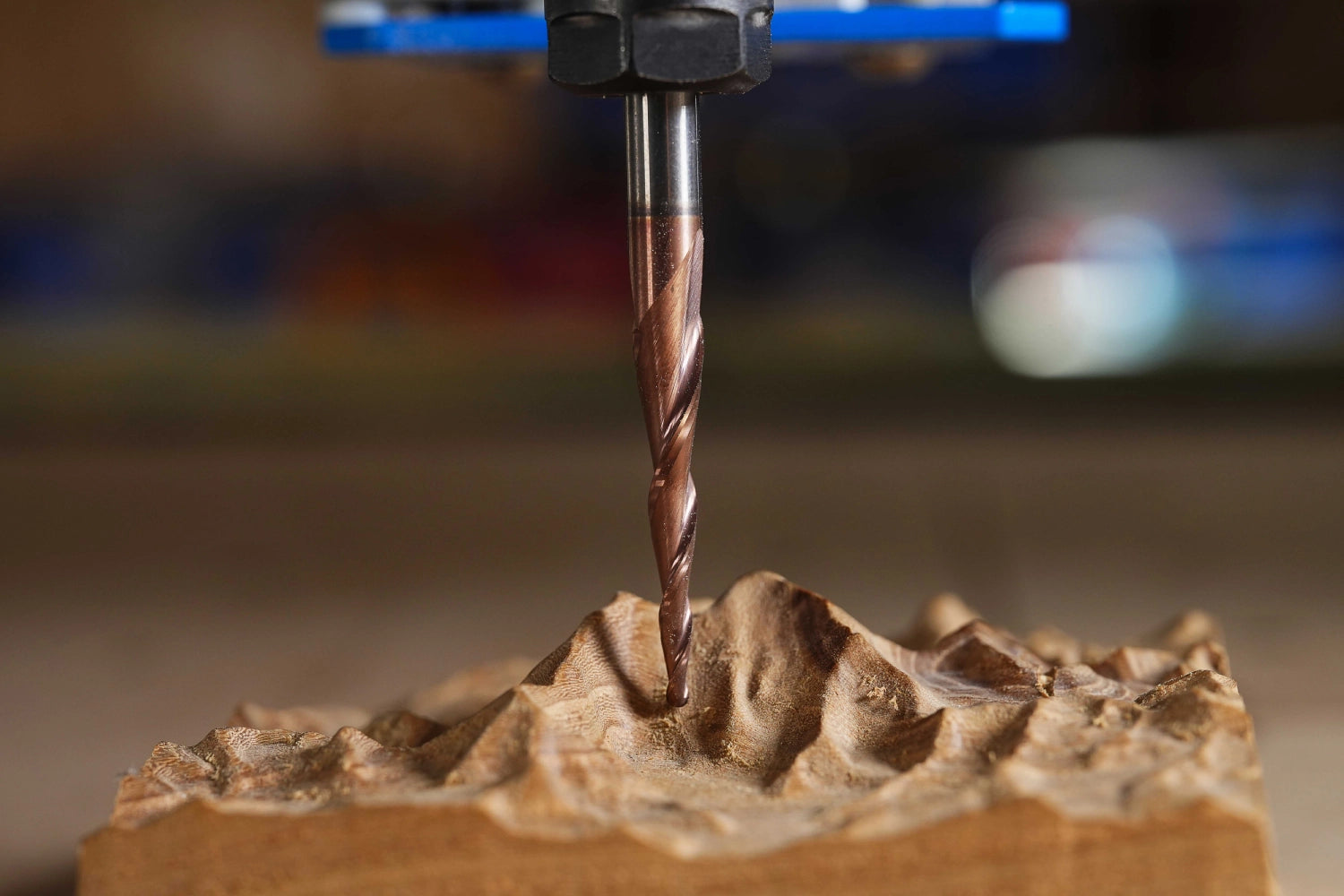 CNC Software.tool Files Available
Fusion 360™, Vectric® & Carveco® CNC Tool File For Download, click here!
Product title
$19.99 USD | $24.99 USD
Product title
$19.99 USD | $24.99 USD
Product title
$19.99 USD | $24.99 USD
Product title
$19.99 USD | $24.99 USD
good for the price.
it performs really good on 3d finish carving.
i would buy again.
Excellent bit for fine detail engraving with my cnc.
This is the bit that I use for most finishing toolpaths
In my woodworking, I 'use a variety of bits and toolpaths for each stage of machining. I use hardwoods like Black Walnut, purpleheart, padauk, maple. Having a diameter of .01969, and a corner radius of .00984, and a taper of 5.26 degrees; this is perfect for finishing a bowl with a logo with fine detail. I used to use 10 to 15 degree tapered .125 diameter .00393" bits for finishing passes of super detailed work. This bit is .25mm whereas the bit I was using was .1mm This bit gets the job done, especially when the detail matters. I have found that, as long as you have the correct feed rate, stepdown, and stepover; the bit performs flawlessly. It is quite durable, being made of carbide. It handles the heat well. Hardwoods tend to emit an oil that gums up blades and bits. I have used this bit for quite a while now, and I absolutely love it! SpeTools really delivered with this bit. Compared to similar bits that are carbide with no coating, or having the ZRN coating, I like this one best.
I would definitely recommend this bit for CNC machining. I use this bit everyday.
New CNC Operator
The Spe Tools CnC Bits have been a great addition to me learning how to carve and create with my CnC machine. I have been extremely happy with the performance and the value these bits provide.
Su Calidad
Todo bien, un excelente vendedor, muy recomendable.